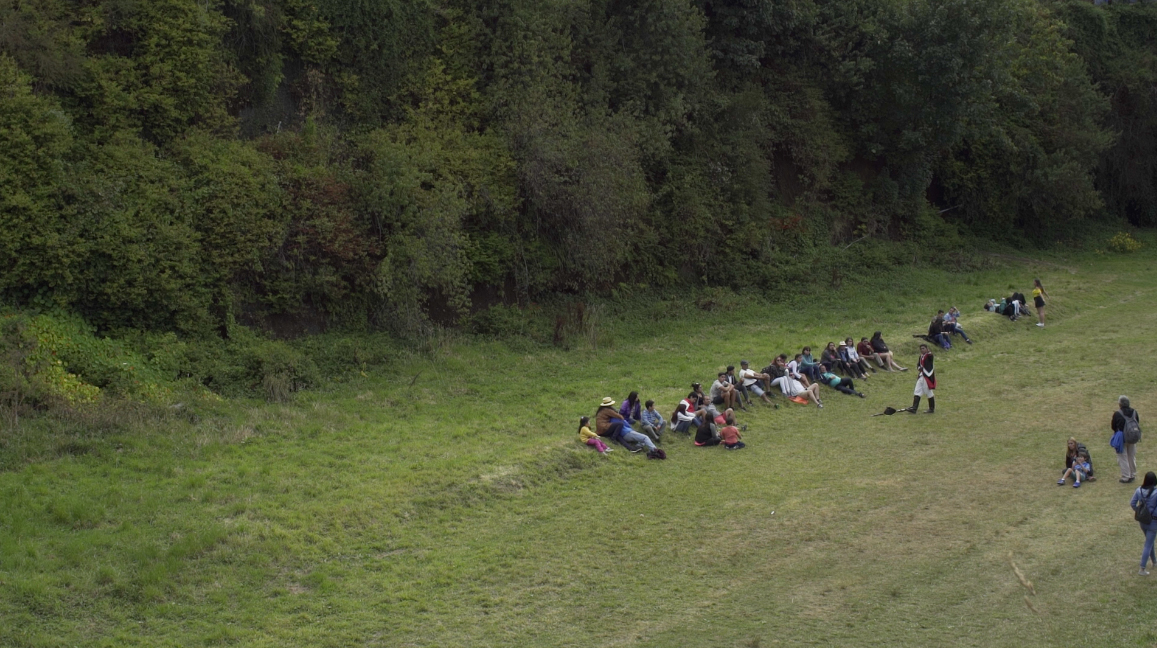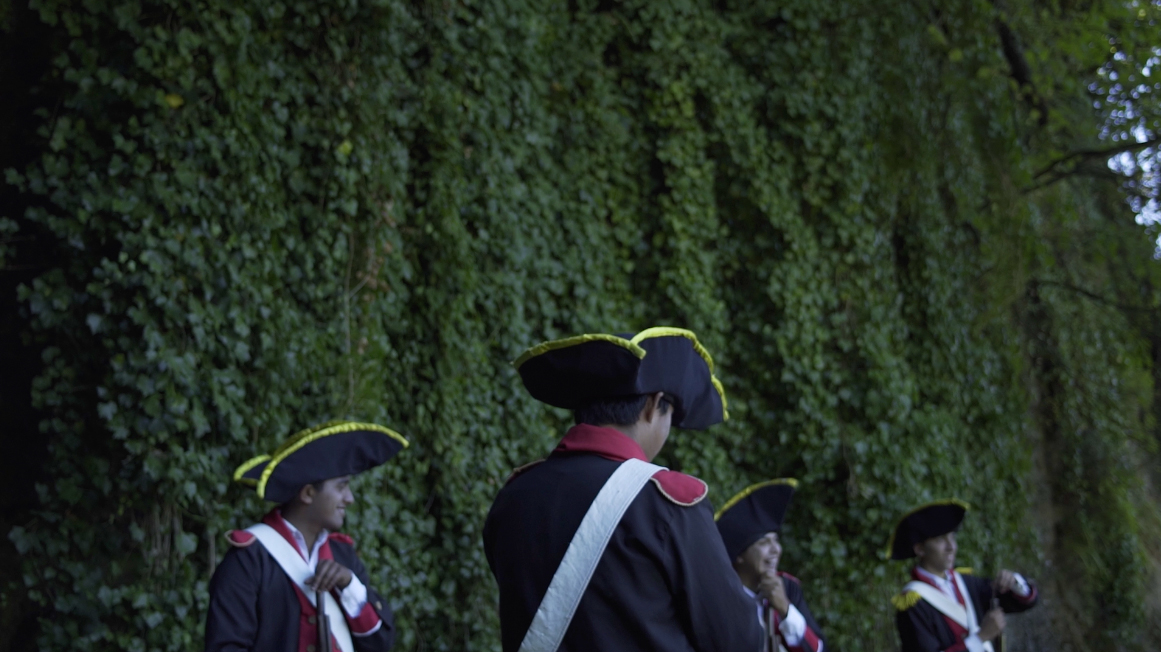 Esta será Nuestra Película
This Film will be our Film
Feature film project
Documentary
A film to be written and directed by the workers of the national monument Castillo San Sebastián de la Cruz and Flavia Contreras De la Parra
Corral, Valdivia. Chile.


Sinopsis / Synopsis
On the ruins of forts that served as defenses of the kingdom of Spain in the colony era of Chile, the local teens spend the summers working on reenacting the first and last battle of the fortress. Tourists arrive on crowded boats and pay to see them.
Their entire adolescence passes, working dressed as colonial-era soldiers in summertime until they are old enough to leave the town to attend College or join the army.
One winter a film director and her crew arrives to propose them to write a film together, which can be placed on any historical time that they want, as a way to be prepared and avoid another summer of work.
Suddenly the film is no longer a documentary about the workers of the fort but the film they wrote.